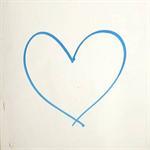 Tickets are now available for our Mothering Sunday Breakfast. This 75th annual celebration will take place on March 10 from 9:30 to 11 a.m. in the Parish Hall.
The 4thSunday of Lent, called Mothering Sunday, was once a time when indentured servants were allowed to visit home. The strict fasting rules were relaxed a bit for "mid-Lent". Since 1938 we have kept the spirit of this day with a b'fast, served by the men of the parish, as we celebrate the British version of "Mother's Day".
Our own relaxed Lenten fast will include cheese blintzes, asparagus and hollandaise sauce, plus a few surprises. Tickets are sold in advance - $6 adults, $3 children under 12.
To find out more about the event, contact the committee members: Joe Loeffel (joseph.loeffel@gmail.com), Brian Shields (osaidhail@yahoo.com) or Chris Byler (Christopher.Byler@Indiana-Ins.com).